3.5.3. Application Menu
At the moment of their creation, the screens were added to the application menu item of the default application menu. Let us rename it. Switch to the Main menu tab on the navigation panel and click Edit. The Menu designer page will open. Select the application menu item to edit its properties.
Enter the new value of the menu identifier − shop − in the Id field, then click the Caption edit button and set localized names of the menu item.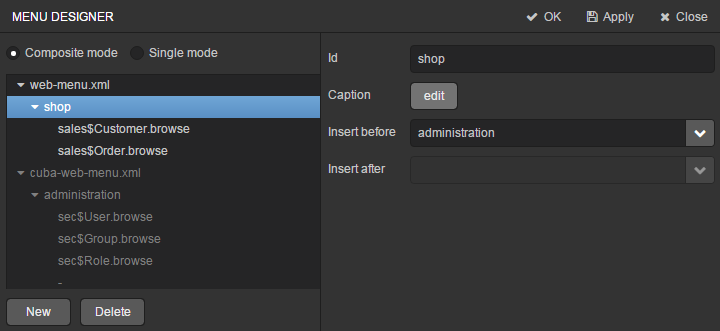 After editing the menu, click OK in the top panel.